Year 7
Welcome to the Primary 7 news page!
Primary 7 is a busy and quick year and one in which we want the children to grow into better people and enjoy their final year of primary school!!
How? Work hard and give their best, be kind to everyone and make good decisions as they grow older.
The P7s also will prepare for their next transition to secondary school (an important step in their education/ life journey) and they will prepare and participate in their next sacrament of Confirmation.
Please view our page to find out about the exciting learning opportunities that are happening in and outside our classroom. Enjoy!
News
3rd Oct 2023
Our Numeracy Co-ordinator has been keeping a close eye and consulting with tecahers...
3rd Oct 2023
Congratulations to all the boys and girls who were awarded Pupil of the Week. Well...
Latest Photographs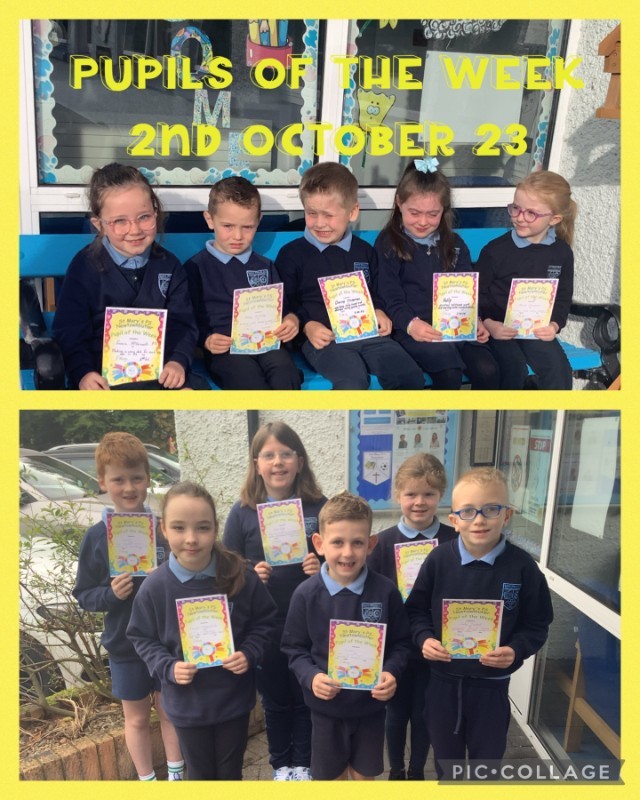 St Mary's Primary School, 1 Landbrock Rd, Drumquilla, Newtownbutler, Co. Fermanagh BT92 8JJ | Phone: 028 6773 8690